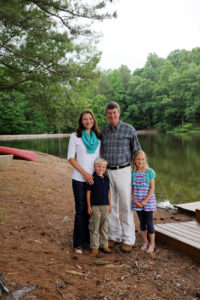 My name is Rodney Golden. I am a master electrician and have worked in the electrical field for 28 years. I am experienced in residential, commercial, and industrial electrical work.
Golden Electric is a local and family run business. We are State Licensed and Insured.
Having a strong work ethic and performing high quality work is important to me. I value honesty and integrity in my work. I treat my customers the way that I want to be treated. I desire to complete each job with my customers being highly satisfied. I want a personal relationship with my customers so I know how to best meet their needs.
I know all too well that with today's economy there are many financial struggles that we all face. I want to provide the high quality service that my customers deserve at reasonable rates. My policy is to use upfront pricing. I have been in the business long enough that I have a good concept of what any particular service will require and cost. I will give my customers a price before the work begins. Troubleshooting situations may be a little different until the trouble is found, but with open communication my customers will know what to expect.