Why Choose Golden Electric
Professional Electrical Services With Reasonable Rates
Experience
Golden Electric is a local, family owned electrical business. We are state licensed and insured. Rodney Golden, owner and master electrician, has provided electrical services for residential, commercial, and industrial sectors for 28 years. With Rodney's knowledge and experience he has personally trained his employees as they themselves grow in knowledge and experience.
Upfront Pricing
Golden Electric provides upfront pricing. This means that before a job is started you will know how much you will be paying. The price will be clear. There will be no hidden fees or surprises. Some jobs require troubleshooting for an unknown electrical problem. Hourly fees will apply in these situations. When the problem is discovered a price quote to fix the problem can be given.
The Golden Rule
Honesty, dependability, strong work ethic, and good communications skills are important to us at Golden Electric. We treat our customers the way we would like to be treated.
Family Owned
Rodney and Dena Golden with their children Alexandria and Jackson
Latest News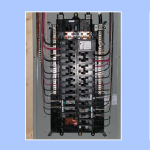 Years ago when houses were being built fuse boxes were installed to distribute power coming into the entire house. Nowadays breaker panels are being installed instead of fuse boxes. A fuse consists basically of a piece of metal that is supposed to melt when the current exceeds the amperage rating. In order to restore power the fuse must be Read more about Fuse Box Replacements and Panel Upgrades[…]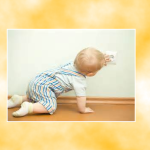 Because of the nature of electricity there are always possibilities of electrical hazards. Thankfully, with modern breakthroughs and inventions, electrical safety is becoming more adequate. In this article I want to discuss how certain types of receptacles are now providing homes, businesses, and other establishments with safety and security. We will examine GFCI receptacles and then take a look at tamper-proof Read more about Receptacle Safety[…]
Previous
Next